CROCE DI GHIACCIO
per flauto, violino, viola e violoncello / for flute, violin, viola and cello (2010)
dedicato a / dedicated to: Quartetto "Due più Due" - Italy
nuova versione per flauto, clarinetto basso, violino e violoncello / new version for flute, bass clarinet violin and cello (2010/16)
dedicato a / dedicated to: Ensemble Sentieri selvaggi Italy

EDIZIONI SUVINI ZERBONI - MILANO


YouTube (original version)


pages 1 - 3 (original version) - pages 1 -2 (new version)

audio - complete (original version)


On CD (Version for flute, bass clarinet, violin and cello - Deutsche Grammophon - Ensemble Sentieri selvaggi)
Nelle notti più gelide sulle distese di neve compaiono piccole croci di ghiaccio.
Si vuole che vadano ad indicare i punti in cui la primavera presenterà i suoi primi germogli.
In the coldest night little crosses of ice appear.
It seems that they want to point to the places where the spring will show its first sprouts.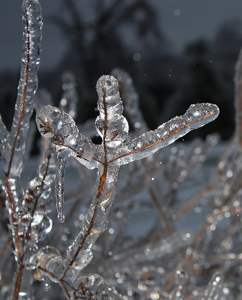 home