DIARIO DI VIAGGIO
per violino e fisarmonica / for violin and accordion (1999)
dedicato a / dedicated to: AVA Ensemble - Berlin
EDIZIONI SUVINI ZERBONI - MILANO


page 2

audio - complete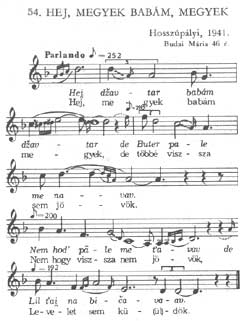 Come per il successivo Secondo diario di viaggio per sassofono contralto e due fisarmoniche con i suoi richiami a Duke Ellington, caratteristica di questo brano è l'interesse per il recupero di suggestioni e atteggiamenti musicalmente legati a ben precisi ambiti geografico - culturali.
Pur senza aspetti etnomusicologici, lo sguardo viene qui rivolto verso ritmi e andamenti propri del repertorio popolare ungherese, che, in maniera ora evidente ora più sotterranea, garantiscono al lavoro un carattere di brillante ed estroversa dinamicità.

Like its follow-up piece Secondo diario di viaggio for alto saxophone and two accordions and its starting point from a theme by Duke Ellington, Diario di viaggio aims to show relationships and suggestions from precise, recognizable musical regions.
No ethnomusicology or parody is intended, even if the thematic and harmonic materials on which all the work is realized - here it is a popular song from Hungary that appealed to me due to its musical shape (I did not understand anything about its text...) - are sometimes shown without fear and in a direct manner to create a general character of brilliant, rhapsodic dynamicism.

Analog zum darauffolgenden Secondo diario di viaggio für Altsaxophon und zwei Akkordeons und dessen Ableitung von einem Duke Ellington Thema will Diario di viaggio die Zusammenhänge und Suggestionen von klar wiedererkennbaren musikalischen Feldern deutlich machen.
Dem Stück liegt keine musikalische Völkerkunde oder Parodie zugrunde, auch wenn das thematische und harmonische Material, auf dem das Werk basiert, manchmal sehr direkt in einer brillanten rapsodischen Dynamik vorgeführt wird.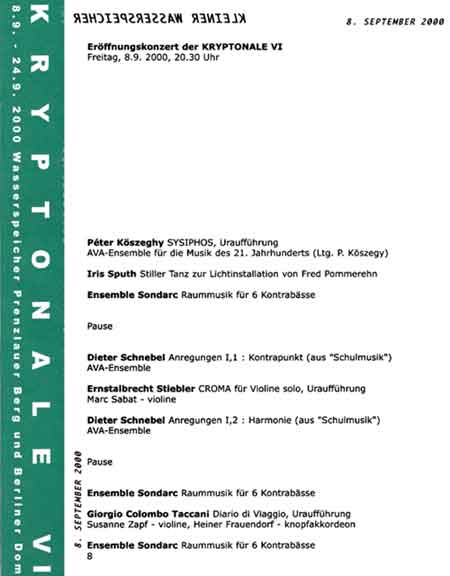 home