PROLOGO E COMMIATO
per clarinetto, percussioni, violino, viola e violoncello / for clarinet, percussion, violin, viola and cello (2005)
EPILOGO
per due violini, percussioni e pianoforte / for two violins, percussions and piano (2005)
dedicati a / dedicated to: New York Miniaturist Ensemble - United States
EDIZIONI SUVINI ZERBONI - MILANO


Commiato, score - Epilogo, pag. 1

audio - complete (Prologo, Epilogo)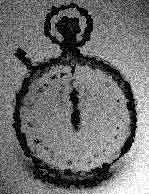 Tre brevissime pagine scritte per una formazione che si dedica esclusivamente a lavori di natura miniaturistica, il New York Miniaturist Ensemble.
Collegate dallo stesso materiale di partenza - la frase iniziale del Lied Ständchen di Schubert - in esse si dà luogo alle situazioni evocate dal titolo: un incisivo richiamo preludiante affidato al clarinetto, punteggiato da rintocchi di metalli risonanti e un episodio molto più frammentario, alternante gesti aggressivi a momenti più rarefatti e meditativi, infine una breve pagina di chiusura, sempre alla ricerca di immagini efficaci e soddisfacenti nel volgere dei pochi secondi concessi.

Three very short pages, written for a group that devotes itself only to pieces of this kind, the New York Miniaturist Ensemble.
The titles of these works, which have a common starting point - the first notes of the vocal part of Schubert's Lied Ständchen - were given based on situations in the music itself: a sharp, prelude-like call given to the clarinet, supported by the resonance of metallic percussion instruments, and a more fragmented episode, in which aggressive figures and more rarefied and reflective moments alternate, then a last page that close the cycle, always trying to find images that could be both memorable and adequate in such a short span of time.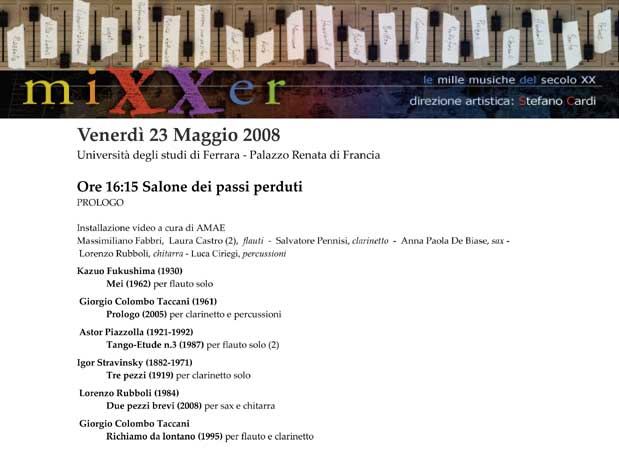 home