TRE VARIAZIONI DI UN OTTOBRE LONTANO
per flauto (anche flauto in sol), clarinetto basso, fagotto, percussioni, pianoforte, viola, violoncello e contrabbasso / for flute (also alto flute), bass clarinet, bassoon, percussion, piano, viola, cello, double bass (2003)
dedicato a: Paolo Longo, Stefano Procaccioli e Ensemble Taukay - Italia
EDIZIONI SUVINI ZERBONI - MILANO


pages 1, 10, 14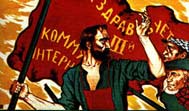 Da un tempo trascorso un canto sempre più lontano si rifrange in tre brevi pagine, lasciando intravedere la sua rabbia irrisolta, le sue speranze, le sue esitazioni.
Ma quando le mani si stringono nulla ci rimane, se non il ricordo di una visione svanita troppo rapidamente, la risonanza di un canto mai dispiegato, di cui perdiamo anche la memoria del nome.
Dedico con affetto questo lavoro a Paolo Longo, Stefano Procaccioli e a tutto il "Taukay Ensemble", per la strada percorsa insieme.

From a past time a song, more and more distant. It is refracted in three short pages, enabling a glimpse at its unsolved anger, its hopes, its hesitations.
But when we close our hands nothing remains but the memory of a vision that faded away too quickly, the resonance of a never disclosed song, of which we also lose the memory of the name.
With affection I dedicate this work to Paolo Longo, Stefano Procaccioli and to everyone in the "Taukay Ensemble", for our common path.
home